How to Recycle Mattress in Canada
Some people find it challenging to get rid of their belongings. But there are numerous justifications for mattress disposal. It might have been infested with bed bugs, someone could have moved to a newer, larger, or nicer mattress, or the mattress may have just completed its useful life.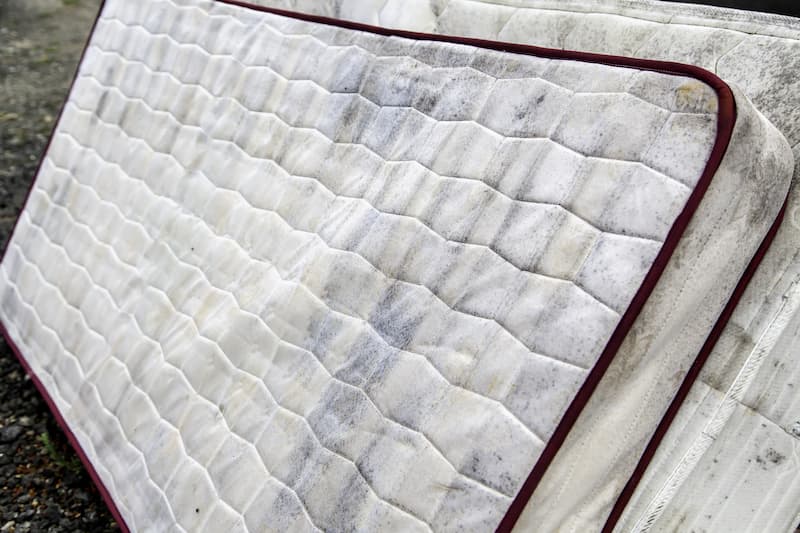 However, not every mattress has to end up in a landfill. The majority of mattresses are built from recyclable materials.
Although the city makes an effort to make recycling mattresses simple and convenient, not everyone takes advantage of the offer. As people prepare to move, the problem usually peaks at the end of the month.
We all are acquainted with the scene of old mattresses lining the streets and alleys. It is heartbreaking to witness abandoned, damp, and drooping mattresses that are now entirely worthless, particularly in large cities like Vancouver when it rains.
Why Do You Need to Recycle Your Mattress?
Recycling a mattress is the safest and most responsible way to get rid of it. Your mattress could end up in a dump and contribute to the pollution on the planet if you discard it in the trash. It is possible to recycle many mattresses. Then why not just try recycling your own?
Your mattress should typically be changed every ten years. Of course, this figure will differ depending on the kind of mattress you own and the individual. How frequently you use it and how properly you take care of it will determine when you decide to replace yours.
Although it's not permitted to dispose of mattresses in many Metro trash facilities in Canada, there are many other places where you may recycle your old mattress.
Currently, bringing your mattresses to a location that will recycle them is the most common choice.
The materials that make-up mattresses are almost all recyclable and can be used to create new steel, cushion, wood, plastics, and cotton items.
Check the warranty on your mattress first, though, before deciding to recycle it. A warranty is essentially when the mattress manufacturer will restore your mattress if it becomes damaged.
This period typically lasts five to ten years, although each warranty is unique. Are you unsure of the proper mattress recycling process?
It won't do to leave it on the street, and travelling to the city landfill can be distressing. We will take a quick look at how best to recycle your mattress in Canada.
How to Recycle Your Mattress?
We all must take steps to keep items out of landfills as much as we can. Throwing a mattress in the street or on the walkway merely shifts the burden to another person.
Additionally, it is prohibited and, if you are caught, might result in sanctions for illegal dumping. Cities in Canada have made an effort to make recycling mattresses as straightforward as possible. Even a technique to assist if a mattress contains bedbugs is available.
All you need to do is carry the mattress to a transfer station that accepts mattresses for recycling, then pay the little cost. Numerous businesses provide rubbish collection or mattress moving services if locating a car to transport your mattress seems to be an insurmountable challenge.
Some Vancouver businesses are experts in removing mattresses and handling everything for you. You won't have to worry about it again since they will visit your house and take it off to the realm of recycling.
If that's out of your price range, several business-minded individuals on message boards provide hourly pickup solutions for a reasonable cost.
The city of Vancouver will still accept your mattress and box spring if you have had the bad experience of battling bedbugs.
All you have to do is follow these instructions to contain the issue and stop it from spreading further:
Put it inside a plastic mattress bag or a sheet of plastic (Available In stores selling mattresses or moving equipment).
Sellotape it.
Put "contains bedbugs" on the label.
You Can Do the Recycling
You can disintegrate the mattress yourself if you enjoy doing DIY. Steel, foam, latex foam, wooden components, nails, screws, and many more valuable items can be found in mattresses. The materials can be used for several things, such as:
● Reusing the Components
Take the steel components and springs out of your mattress and resell them to nearby salvage yards and recyclers of scrap metal. You can recycle any components of your mattress made of cotton, wool, silk, polyester, or rayon.
● Domestic Tasks
Your old mattress' cotton and foam materials could be repurposed for various projects around the house. They can be crushed and used for various things, including carpet cushioning, filters, throw pillows, and pet beds.
● Artisanal Work
Memory foam padding may be broken into little pieces and used for scrubbing sponges, and the material that wraps your mattress could be transformed into a tremendous Homemade rug. Your mattress has screws and nails that could be utilized for creative projects.
● Good For Decoration
Your mattress' coils and springs could be smelted and transformed into various items, including candlesticks, planters, decorations, bird cages, and many more.
● Gardening
Use the wooden mattress components that have been broken down for gardening. The wood makes excellent grass mulch once it has been shredded. The wooden slats can also be used to build a compost container.
Conclusion
Never, however, should you leave your mattress on the street or in an alley, hoping it will be picked up.
However, not every mattress can be recycled, despite attempts to reduce waste at landfills. Give the authorities in your city a call to find out if your mattress and box spring may be recycled.
Additionally, if your mattress is still in good shape, you could consider giving it to a nearby nonprofit organization or company that takes mattress donations.
Some companies provide free pick-up. You could also get in touch with nearby companies. To find out if any local hotels, clinics, colleges, thrift shops, or homeless camps require an old mattress, get in touch with them.